Light up your way with our FOS LED Bulbs
FOS LED Bulbs designed to replace your orange/yellowish colored stock bulbs to a bright white color LED Bulbs for better viewing while driving.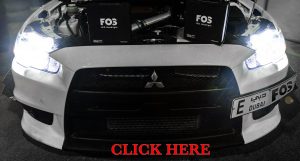 ---
Delivering the latest cutting edge LED Lighting Technology.
ORACLE Lighting Technologies offers quality products, backed by a strong warranty program. The name has become the standard in solid-state automotive LED technology, and now continue to push the envelope even further by evolving our line into the home and industrial lighting markets. Technology is always evolving and it evolves with it. By teaming up with ORACLE Lighting you are exceeding your expectations in quality, passion, and service.

---
We make unique, high-quality, automotive lighting products. 
Diode Dynamics is a manufacturer of LED lighting products for the automotive industry. Founded in 2006, the company's focus on developing innovative products, with superior quality and excellent service, has allowed for continued growth over the past ten years. Whether it's replacement LED bulbs, full LED assemblies, multicolor accents, or unique lighting control modules, Diode Dynamics is the leader for quality LED lighting products.

---
We redefine the automotive aftermarket for high intensity lighting. Taking the poorly lit back roads has never been more exciting with Morimoto powered headlamps.