Vossen is dedicated to providing quality wheels and lifestyle products for those who value excellence.
The brand aims to reflect a passion for ingenuity and a desire to impact not only the automotive world, but culture at large. At Vossen, they place a high emphasis on design. With customers, they value the time and work that goes into creating and manufacturing products that are innovative and aesthetically pleasing. A commitment to providing customers with the best has positioned Vossen at the forefront of our industry. From our events to our renowned world tours, our supporters feel a sense of pride in the standards we uphold.

TOYO TYRES
We are made to carve our own path. We never back down. We hit it hard. We let it fly.
All or Nothing is an attitude. It's a fire that burns within every Toyo driver. When you choose Toyo you make a statement. No matter the road, count on Toyo Tires to bring quality and performance to your sports car, luxury sedan, light truck, SUV, CUV or commercial truck.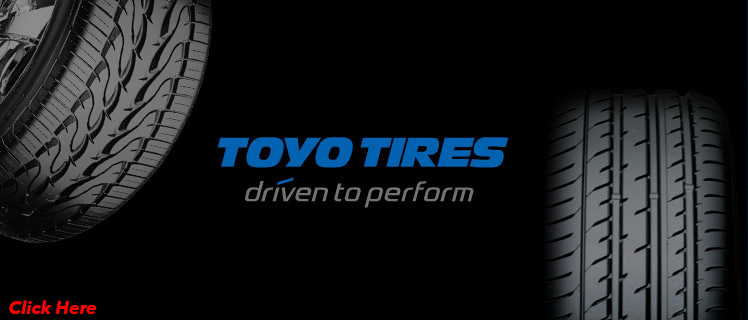 A world first: Tyre marking the way you want
Our proven and tested methods will allow our clients to make any text they desire with our complete tire lettering solutions from A to Z and 0 through 9 in a total of 14 colors.